The Book Lovers' Program for Schools is a reading program designed to get children to love reading storybooks. It has six components which are customized based on the school's requirements. Have a look at our online brochure by clicking here.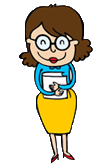 Workshops
Teacher workshops in stories and storytelling and how to use these in classroom, conducted in your school, at your convenience.
Watch the video!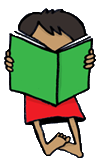 Storybooks
The best storybooks chosen from across the country and the world, presented to you according to difficulty level, theme and price.
Watch the video!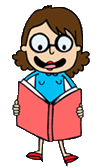 Storytelling
Experienced storytellers visit your school to tell stories and read books to your children and to help your teachers become storytellers.
Watch the video!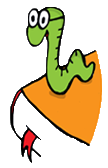 Activity Books
Activity books designed around storybooks that encourage reading and help the language deparment achieve better comprehension, communication, and creativity.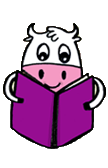 MsMoochie books
Story books designed for use at schools, including the Little Book Lovers' Reading Series for emergent readers - read more.
Watch the video!

Theatre Training
At the Travelling Theatre Company, we help students explore theatre through stories. We conduct workshops and full year theatre programs in your school.
Visit the website!
---
A new operating system can make a phone smart.
A new TV unit can make a classroom smart.
But, only reading can make a CHILD smart.

Reading is one of the 4 key LSRW skills required for LANGUAGE acquisition. Since reading allows a learner to learn INDEPENDENTLY, those who can read well often learn faster. Also, a reader can choose his OWN PACE of reading thus controlling the rate of information flow. Did you know that, on average, children who borrow more storybooks from school libraries score higher grades in English AND Science?
Textual descriptions lack the depth of information that videos can provide. This forces the reader to use his/her IMAGINATION to fill in information gaps. For this, the part of the brain that is associated with CREATIVITY is used. This part is not used when watching a video. Reading storybooks is also FUN and RELAXING. So a child learns, exercises his brain, and has fun at the same time. Smart, eh?
Our clients
In the last 5 years, we have worked with some of the best schools in South India. Take a look at our achievements and our client list spanning schools across boards and cities.
Kochi
Rajagiri Public

Chennai
P S Senior

Chennai
DAV Velachery

Chennai
Arsha Vidya Mandir

Chennai
Union Christian

Chennai
NSN Group

Chennai
Sunshine Academy

Chennai
Bala Vidya Mandir

Chennai
Vidyodaya Girls

Chengalpattu
Prasan Vidya Mandir

Vellore
Vedavalli Vidyalaya

Trichy
Kamala Niketan

Trichy
Brindavan Vidyalaya

Trichy
Good Shepherd

Tirunelveli
Pushpalata Group

Theni
Little Kingdom

Madurai
Jeevana School

Erode
SSM Group

Erode
CS Academy

Coimbatore
CS Academy

Coimbatore
Chandrakanti Public

Coimbatore
Chinmaya International

Tirupur
Frontline Academy

Nagercoil
Corpus Christi

Karur
Pon Vidya Mandir
Our Story
On day back in 2009, we walked into a school in Mylapore, Chennai, and embarked on a long journey. On the way, we learnt that if there's one thing that we all love, it's a good story. Here's a video story of our journey . . .
Our Storytellers
Our team of storytellers is an eclectic mix of engineers, doctors, journalists, actors, writers, etc all bound by the love for stories, some of whom work with us full-time while the rest are freelancers.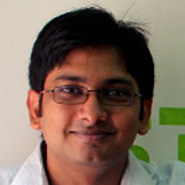 Amrutash Misra
Co-founder and Managing Director
Author, Storyteller, Trainer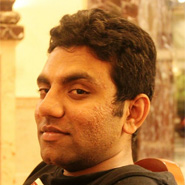 Naresh R
Co-founder and Sales Director
Storyteller, Actor, Trainer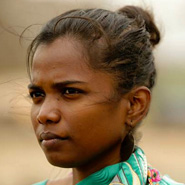 Bhagirathy
Head Operations
Storyteller, Actor, Trainer, Puppeteer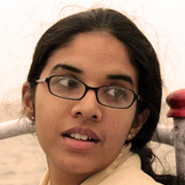 Karthika G
Content Manager - BLPS, MsMoochie
Editor, Author, Storyteller, Trainer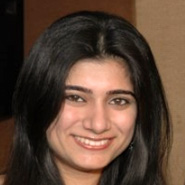 Karishma
Content Manager - BLPS, MsMoochie-LBLS
Author, Storyteller, SME-English
Soumya L
Storyteller
Actor, Trainer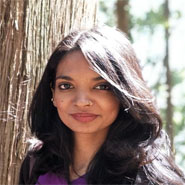 Deepti Ganesh
Storyteller
Content Developer, Ballerina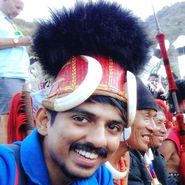 Deepanarayanan A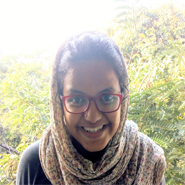 Marva Kader
Storyteller
Sketcher, Painter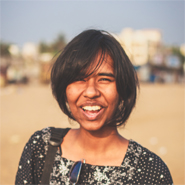 Merrin Abraham
Storyteller
Theatre Artist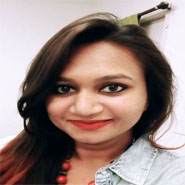 Srishtika Prakash
Storyteller
Kathak Dancer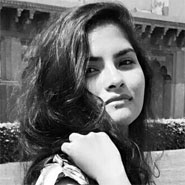 Veena Vasanth
Storyteller
Medical Coder
Our Schedule
Take a look at our upcoming storytelling visits and check if we're in your city or in your school anytime soon. If we are, then do say hello to us!
No upcoming events found.